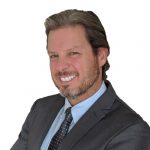 Michael Evans
Realtor®
A little about me
Whether you are a first-time home buyer or a savvy investor looking to purchase that promising investment property, or anything in between, Michaels has great news for you! You found him!

Michael will provide you with a work ethic that has supported a successful career as a military officer while earning both a Bachelors and Masters Degree in Finance. He provides a more holistic approach with your transaction in that he has earned experience as a Licensed Mortgage Loan Officer as well as Mortgage Loan Underwriter.
Having moved a lot in the military, Michael has conducted a multitude of home searches and market analysis in many markets. Not only working to get the best value for the price, but also forecasting future market conditions to maximize profit for each sale. Today this practice has become his hobby and his passion. Possessing first hand experience as a buyer and seller of more than 10 of his own properties, Michael can promise you that he can truly empathize with the challenges and sometimes stressful situations that accompany your transaction.
Michael possesses a genuine affinity for real estate and an enduring drive is to assist individuals and families to achieve their dreams. It would be an honor if you allow him to assist you in achieving yours!