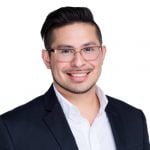 Antonio Godoy
REALTOR
A little about me
Antonio has been working in the Real Estate Industry for 10 years. His introduction to Real Estate began in high-rise luxury apartment management in Washington, DC. After a few years he was able to move up from Leasing to Property Manager in Training. However, before taking on the role as a Property Manager, he did make the decision to branch out and get his Real Estate License and move back to Austin, Texas. Property Management was a great place to start and understand one of the most essential parts of real estate, "The part where you are navigating an area of someone's life experiences with them." Finding a home is just the beginning.
Antonio was raised in Burnet, Texas and moved to Austin where he graduated from St. Edward's University with a Bachelor's of Business Management. The growing city, the lakes, the trails, and THE PEOPLE make Austin a place for me to call home. Helping others do the same is such a blessing and he prioritizes his clients' needs to ensure a smooth & successful transaction.
He has helped many First-Time Home Buyers move into their first homes and have focused on helping Veteran's maximize their VA benefits which has a detailed and specific approach to purchasing in a competitive market. Antonio is a member of Austin Board of Realtors and Highland Lakes Association of Realtors. Everything he loves about Austin and it's natural beauty is REALized out in the Hill Country and the Highland Lakes. Although, the two markets are different, continual education, real estate transactions, and being a property owner for these areas makes me an ideal Realtor for the area.